What is VCU ?
Qu'est-ce que
VCU certification is the Certification of the Safety management system for temporary work companies.
The Health Safety Checklist for Temporary Employment Companies is intended for temporary employment companies, which make temporary workers available to companies, with a transition of hierarchical authority and supervision.
The LSI is intended for temporary work companies who place temporary workers who perform activities of increased risk and / or who work in a risky environment, such as factories, facilities, workshops and projects.
Periodicity
Périodicité
3 years
Surveillance audits (first within 12 months)
Renewal audit (must be completed before the certificate expiration date)
Accreditation
Accréditation détaillée
This service is provided under BELAC accreditation for the certification of management systems.
Accreditation n ° 651-QMS - scope available on the site www.belac.fgov.be.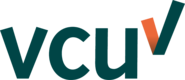 Why choose Apave
Pourquoi choisir Apave
As a recognized and independent body, the Apave group relies on a network of qualified internal and external auditors, distributed throughout the national and international territory.
We are able to intervene quickly, everywhere in France, but also internationally.
Steps and processes
Etapes et processus
Preparation and implementation of the checklist (at least 3 months)
Request for certification from an accredited Certification Body (APAVE Belgium sa)
Technical and financial proposal
Audit program proposal
Document evaluation (phase 1)
Control of the implementation (phase 2)
Audit report
Approval of the report by the coordinator
Certification decision by the competent person of the certification body and issuance of the certificate
Appeal procedure, in the event of a dispute
You want to get
more information on our certifications ?
Apave Certification's strengths
Apave Certification's services are based on 5 major areas: Management systems Skills certification (DPO...) Product certification (CB Scheme...) Services (Qualiopi) Labels / Evaluations (HS2...)
Independent third party
Apave Certification is a recognized and independent certification body specialized in certification engineering.
Reactivity 
Apave Certification works quickly, throughout France and internationally, and keeps deadlines under control.
Proximity
Apave Certification relies on a large geographical network of qualified internal and external auditors, both nationally and internationally.
Flexibility
Apave Certification is a flexible structure with a customer-oriented approach, which is involved in both voluntary professional certifications and regulatory and mandatory certifications.
Notoriety
Apave Certification, a subsidiary of the Apave group, benefits from solid expertise based on extensive customer feedback over more than 150 years.
Recognitions and accreditations
Apave Certification holds numerous accreditations and recognitions, guaranteeing our quality and technical systems and proving our competence, know-how and independence.
Toolkits and useful links
Your questions
Below you will find the most frequently asked questions. If you cannot find the answer to your question, please contact us!
Only authorized / registered temporary employment agencies in the countries where they operate can be certified.
VCU certification can relate to the entire organization or to a department or organizational unit that provides temporary workers for risky operational activities.