INDIGO AGENCY AWARDED QUALIOPI CERTIFICATION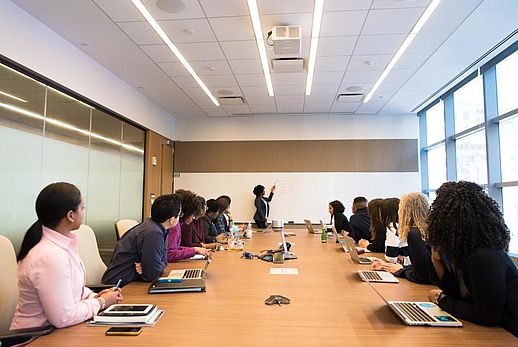 The Indigo agency obtains the quality certification for training organizations.
Indigo, image and communication consulting agency, delivers personal development training.
In order to comply with the new quality requirements for training, Indigo called on Apave Certification to obtain Qualiopi certification.
As of January 1, 2022, Qualiopi certification is mandatory for professional training and skills development providers. The Indigo agency, which has just received Qualiopi certification, issued by Apave Certification, looks back on the process.
| | | |
| --- | --- | --- |
| |   | Return of experience with Delphine SORIN, creator of the Indigo agency, trainer / image consultant. |
As a training organization, you have just received the Qualiopi Certification. How did you experience the preparation of the audit?
On my own, I don't think I would have understood all the points required by QUALIOPI. I was accompanied by a structure that helped me in the certification process.
I work a lot with the public in medical and social centers. My agency, Indigo, delivers training courses that contribute to increasing self-esteem, self-confidence and assertiveness in order to further develop relational qualities. I felt the need to have a listener who could know this audience. Indeed, training courses for people with mental disabilities are not managed in the same way. The Apave Certification auditor who conducted the audit had these qualities.
How was the audit day?
Before the audit date, we had an initial telephone conversation with the auditor which helped to reassure me and give me confidence.  On the day of the audit, the auditor gave me very good advice. He showed empathy, was attentive to my needs and was able to put himself in my shoes.
I didn't feel like I was being audited but rather accompanied and advised so that I could always improve my position as a trainer and training organization.
Would you recommend Apave Certification to your colleagues? 
I would definitely recommend Apave Certification. Indeed, they have been able to meet the requirements of training organizations of all sizes. The auditors are training professionals, but above all, they are people from the field, who may be self-employed. They are aware of what is involved in running a small business and all that it entails.
I was lucky enough to have an auditor who listened to me, who was full of ideas for improvement and who was able to reassure me about my methodology. I keep a good memory of it in spite of the stress that it caused me beforehand.
Thank you to Delphine SORIN for her testimony.