Business Developer HS2® - Hired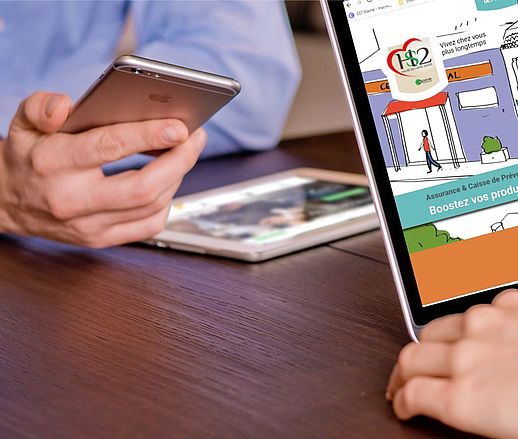 Apave Certification strengthens its sales team to develop the HS2® labeling process for aging well.
What is the HS2® label?
The HS2® (High Health Security) label aims to promote home support for frail people or their reception in new or renovated housing that incorporates this standard.
The HS2® label is a continuation of the HQE® (High Environmental Quality) label, which focuses on the environmental footprint of a building, while the HS2® label focuses on the individual, his or her health and safety, all in an appropriate living environment.
Missions
You will be in charge of the deployment of the HS2® offer in your territory (IDF, Centre, Grand-Est).
Your commercial action will be part of the deployment of the National Commercial Action Plan that you will have to develop for your perimeter.
Prospecting phase:
Taking into account the definition of the commercial strategy to be implemented,

Targeting and construction of files of qualified prospects,

Telephone and field prospecting according to an established plan,

Proposing the width of APAVE's services to prospects concerned by the HS2 label

Promote the label to the concerned APAVE customers,

Identify the needs of the customers,
Sales phase:
Responding to calls for tender

Preparation and negotiation of technical and financial offers,

Realization of lobbying actions

Ensure the contractualization of the markets
Follow-up phase
Follow-up of the customer relationship

Reporting

Maintain and develop the network

Carry out customer follow-up and ensure customer satisfaction

Monitor sales and marketing, and identify commercial opportunities

Ensure the link between the client and the project manager
Missions induced by the commercial approaches
Contribute to the definition of the sales and marketing strategy of the HS2® offer

Participate in events to present the company's solutions or in "Sales Managers" organizations

Leading workshops or trainings around the HS2® approach
Profile
3 to 5 years of higher education in business

3 to 5 years of successful experience in B2B prospecting or complex sales, ideally selling services, digital solutions or marketing

Knowledge of the real estate development and social landlord sectors
Fixed term contract 1 year
Position based in Paris.
Frequent travels on regions IDF, Centre, Grand-Est.