HS2®: A people- and usage-centred certification approach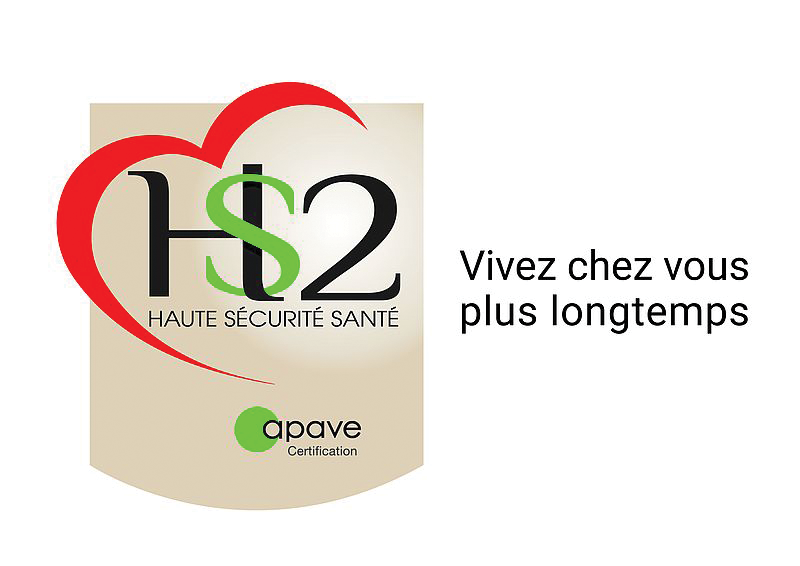 By 2040, the over 65s will account for a third of the population. "Today, it is vital for older people to retain their independence for as long as possible." To provide structured solutions for those operating in the silver economy and the home care sector, Ghislaine Alajouanine, who designed and authored the approach, has joined forces with experts to create the HS2® label, the roll-out of which has been entrusted exclusively to the Apave group through its subsidiary Apave certification. 
| | | |
| --- | --- | --- |
| |   | Ariane Binet-Prevost, head of development of the HS2® label, recalls the challenges of living and ageing well in today's society. |
What is the silver economy?
ABP : The silver economy is a sector in its own right. It encompasses all the economic actors that work with elderly people on a daily basis, providing them with a range of products and services. It encompasses all the activities aimed at improving the daily lives of vulnerable people.
What are the social, societal and health challenges of an ageing population?
ABP : The challenges of ageing are crucial from an economic and social perspective; it is an unprecedented demographic phenomenon. The elderly will account for one third of the population by 2040. They are economic actors in their own right, but they are also vulnerable and have specific expectations and needs. The challenge today is to help older people retain their independence for as long as possible to reduce dependency costs, and to improve home support services: enabling elderly people to live in their own homes for a further five years, rather than moving into a retirement home, would save €200 000 to €300 000 per person!
What are the solutions put in place by the APAVE group to prevent this loss of independence?
ABP : The Apave group is issuing the HS2® label to economic actors through its subsidiary Apave Certification. It addresses the third dimension of Sustainable, Social and Societal Development (Health, Solidarity and Safety) and is in line with the second dimension (high environmental quality), which recognises the importance of a building's environmental footprint. The HS2® label is people-centred.
We target a fairly broad audience. This ecosystem encompasses real estate actors (property developers, social landlords), those involved in the management of daily living (managers of sheltered housing and serviced accommodation, home care and support services, pharmacies) and local authorities. Today, it is important that local authorities support and give impetus to local well-being, living well and ageing well projects.
The HS2® label is also aimed at funding organisations – such as mutual societies, pension funds and insurers, which carry out preventive and awareness-raising actions around autonomy loss – and at investment funds that finance real estate projects.
For all of these actors, we provide standards that are commensurate with the challenges of an ageing population.
Can you remind us what the HS2® label is?
ABP : It is an approach designed to help elderly and vulnerable people to live as long as possible in their own home or in another place of their choice. To do this, we must address all the factors of autonomy loss. Therefore, a number of safety measures should be taken, for example, throughout the home to prevent falls, or special adaptations must be made to the bathroom. The location of the property must also be taken into consideration. It should be close to local amenities, be within easy reach of healthcare services, be fitted with mobility equipment and allow for an active social life. These aspects enable elderly people to lead as normal a life as possible. Ageing is not an illness, and elderly people need appropriate living conditions so that they can enjoy life to the full.
What are the benefits of the HS2® label?
ABP : Our standards were developed with the input of professionals and specialists in various areas of the silver economy.
We are often one step ahead of the legislation. For example, walk-in showers are recommended in the HS2® "Habitat" standard. This standard will apply to new builds only from summer 2021.
Engaging in a certification process provides proof to customers and partners that an organisation adheres to a set of pre-defined standards and is assessed by a third party. The criteria are precise and demanding. The label is a token of trust. It is also a differentiating factor. The HS2® label is more than just a guarantee of quality. It also represents a social and collaborative approach, and a network of potential partners. Today, we have more than 183 projects across 45 départements, involving social landlords, property developers, service providers, pharmacies, home care and support services, local authorities, etc. All of these professionals can meet with each other, work together and provide solutions to the challenges of an ageing population.
How is the HS2® label obtained?
ABP : The project leader is first of all informed of the various criteria, and then several audits are carried out to ensure that they meet these criteria.
In what way is the process innovative? How does the HS2® label meet current needs?
In what way is the process innovative? How does the HS2® label meet current needs?
ABP : Under the HS2® approach, the development of new operating models is centred on user needs. These models then dictate the design of future constructions. It is up to society, not users, to adapt. The HS2® approach naturally unites all local actors around one and the same goal: that of improving the accommodation of vulnerable people.
It is a fact that the French demographic landscape is changing. Our country is ageing, a trend that will accelerate in the years to come. This radical transformation of society is an opportunity to develop solutions adapted to the needs of an ageing population, so that the elderly do not find themselves in situations that will precipitate their loss of independence.
Several factors, such as a fall, can precipitate the loss of independence. We can reduce falls by adapting housing, create community spaces to prevent isolation, and organise events so that elderly people have a social life. By thinking proactively about urban spaces, road networks, internal links, local services and mobility, we will be able to take all these things into account when establishing the various HS2® standards. HS2® certification is designed to be an ecosystemic process that meets all local needs, addresses all issues and unites actors on the ground around a common goal: making everyday life easier for vulnerable people.
HS2® certification therefore addresses the challenges involved in adapting our society for the ageing population.